Effective Solutions for Structural Problems
Your home or commercial property is subject to many environmental factors that affect your structural integrity. If you can see cracks in your building's sides with dust falling out, it's time to call in the structural experts at Baldpates General Contracting. Our commitment to quality and craftsmanship is unmatched in the Atlanta metro area.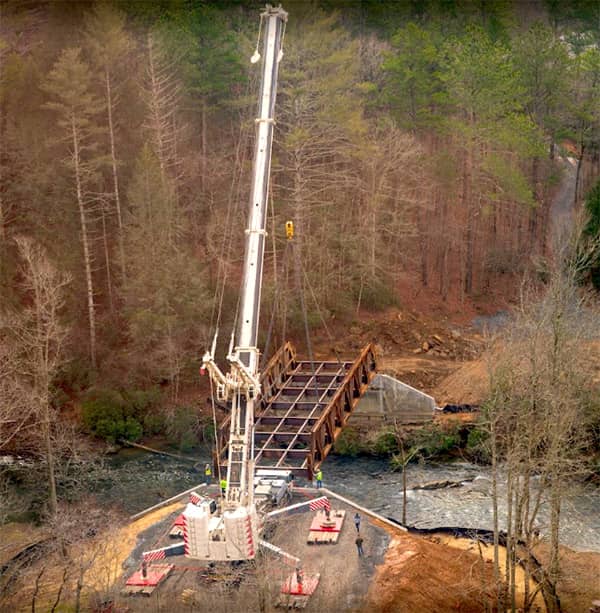 We work closely with owners and developers on new commercial builds, facility and building upgrades, and commercial tenant improvements. We offer custom-driven, cost-effective and easy-to-install solutions to add years to the overall lifespan of your property.
Structural Foundation Piering
The team at Baldpates General Contracting does a free inspection to look for signs of foundation settlement. If your structural problems can be resolved by foundational underpinning, our experts will recommend the best solution to arrest the extent of damage to the structure. 
Aggregate Piers: A simple system that dramatically increases foundation strength and bearing pressure across various soil types.
Steel Bar Push Piers: A hassle-free solution that is quickly installed with little soil removal.
Helical Piles: A mechanically drilled system that significantly enhances foundation strength even in poor soil conditions.
Micropiles: A practical, cost-effective solution with multiple applications in sub-par foundation environments.
Pinnacle Pier: Ideal for shallow foundations, this system supports heavier loads through dense crushed rock compaction.
Load Transfer Platform: A structurally-sound, cost-saving alternative to more invasive approaches, this solution creates a secure embankment.
Concrete Repair
Is a badly cracked concrete driveway or walkway adversely affecting your home's curb appeal? We provide services such as repairing, concrete pouring, refurbishing and color treatments to make your concrete structures durable and attractive.
Get Your House Back on a Solid Foundation
We are in the business of building trust and dependability through excellent customer service and high-quality installation. For an expert consultation on how a structural foundation piering can stabilize the bowed walls of your home, call us at (770) 728-9412.