Complete Exterior Restoration of Your Home or Business
Does the exterior of your home or commercial property need an upgrade? Our experienced team offers highly skilled services in windows overhauling, wood repairs, multifamily gutter replacement and a host of other outdoor renovation jobs. We bring your design ideas to life with our experience and dedication.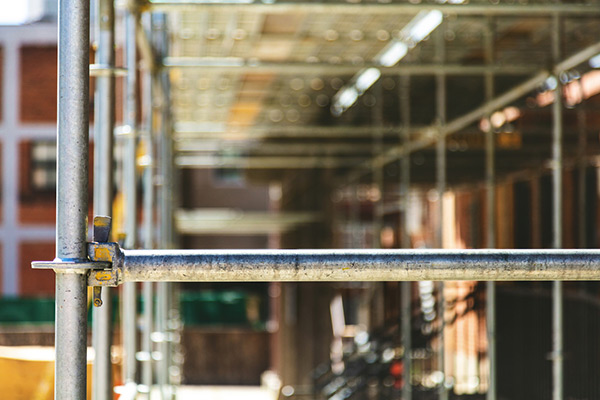 Our Exterior Restoration Services
Gutter Replacement and Repair
Gutter systems for multifamily handle significant water flow and experience more wear and tear. We are specialists in multifamily gutter replacement and other common gutter problems.
Siding Replacement
Is your siding old and damaged? Are your soffit or fascia boards showing signs of water rot? Schedule a free consultation with our experts to explore the ideal solution with the best protection.
Window and Door Replacement
Give your home a striking, new look with upgraded windows and doors from our expert installers. Whether you are looking for a single door or a whole set of energy-efficient windows, our team delivers outstanding results.
Painting
If your home's exterior needs a fresh coat of paint to make it stand out in the neighborhood, trust us to do the perfect job. We use top-quality materials from manufacturers like Sherwin-Williams® to give you that flawless finish.
Pressure Washing
We use advanced pressure washing equipment to loosen dirt and grime from different surfaces on your property. Contact us for a professional job that leaves you with clean, sparkling exteriors without damaging your property.
Masonry
We provide complete masonry services. From bricklaying to building and repairs for chimneys or fireplaces, we have you covered.
Stucco
Stucco siding offers numerous benefits like durability, weather resistance, cost advantages and more. Whether you need a stucco application for new construction or a re-textured stucco exterior to give your home a fresh look, we are here to help.
Contact Us for Great Exteriors
We are the local contractor to trust when you need any exterior renovations performed in the Atlanta metro area. Call us at (770) 728-9412 for a free estimate on your multifamily gutter replacement today!